About
What do I do as a creativity coach?
My coaching is similar to life coaches but focuses more specifically on your creative work. As a creativity coach I help people to develop their artistic and humanistic talents. I have helped artists, writers, inventors, entrepreneurs, and other creative souls to accomplish their dreams.Through coaching I am helping a person to step back, see the big picture, grow and develop their own skills, coaching can help you better understand your issues, and become more aware of your perceptions, beliefs, habits, attitudes, behaviors, and competencies, values and your identity.Coaching Topics:
Artist Narrative
Branding
Career Development
Clarity
Creative Entrepreneurship
Collaborations
Ease
Events
Festivals
Focus
Fundraising
Goal Setting
Grace
Grant Writing
Gratitude
Planning
Production
Productivity Tools
Product Launches
Professionalism
Progress
Promotions
Public Engagement
Reimaging
Releases
Removing barriers
Setting goals
Storytelling
Time Management
Touring
And More!Rates$175 per hour - 6 and 8 Session Packages
MORE ABOUT ME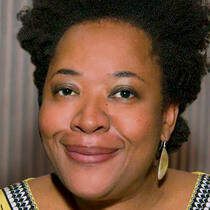 Achieve professional and personal growth with Therese Davis
---
Therese Davis (M. Cheeskos) is an SF Bay Area Visual and
Performance Practice Artist, and Creative Life Coach. Often
described as a gifted, warm, open-hearted, and dedicated
coach. She is also a Leadership Development Practitioner focusing on personal and professional development for social and environmental impact.
---
Her coaching practice is primarily focused on supporting, Black, Indigenous, LGBTQIA+ people who strive and thrive to be changemakers and artists.
---
Her success as a funded and large grant participating artist informs how she coaches artists in the funding arena, supporting them to reimagine their narratives around what's truly possible. She enthusiastically supports folks to transform their ideas into realized projects. She has 15+ years of experience supporting over 150 artists and activists in promoting and raising awareness about their craft and their mission.
WHY PEOPLE SEEK COACHINGTo receive the benefits of guidance, motivational support, rigorously honest feedback, goal-directed momentum building, collaborative action planning, and structures of accountability.To learn how to free up the mind from stress, confusion, and indecision to open space for creativity, insight, and impact.To power up creative passion and artistic purpose.To take control of career, and find contentment in life.To move their grant writing and fundraising goals forward.To gain support and accountability for crowdsourcing for projects.To gain clarity on the next steps for creative projects.To map out SMART goals and creative visions for projects.To create a vision and blueprint for the next level of their practice.To reset their creative path and journey.
---
"Life is a spectrum and where you put your energy is what is worth looking at." - TM Davis
---
PEOPLE COME TO SMALL SWEET STEPS COACHING BECAUSE THEY ARE INTERESTED IN BRINGING THEIR GOALS INTO PHYSICAL REALITY.THEY STAY BECAUSE THEY EXPERIENCE TRANSFORMATION AND SHIFT THEIR IDEAS INTO CONCRETE ACTIONS & TAKE STEPS WITH CLARITY, FOCUS, EASE, AND GRACE.
---
SOME OF THE COMMENTS MY CLIENTS SHARE AFTER THEIR COACHINGI can take the tools that I have learned and use them for future grant writing opportunities and enhance my artistry.When I show up for myself and make room for my artistry, more opportunities come up to express my creativity. It confirms that this path I am on impacts and inspires others in direct relation to how I show up for myself. When I show up for myself I am able to charge up and continue to provide these offerings.I feel like I have made measurable success in this workshop by allowing my mindset to shift as well as getting active and practical feedback on my grant application.The support of the coaches also contributed to my success. This workshop allowed me to view myself in a new light and actually take a step back and look at all that I have actually accomplished. In doing that I have discovered a new sense of empowerment for my work.Now that I have learned a lot of the tools for grant writing I will be able to empower myself and pursue projects that I had not pursued before due to a lack of resources and also be able to empower others in my community to do the same.This workshop has given me more confidence in presenting myself as a creative asset. It feels good to have made connections with other artists who are developing themselves professionally.I got my first grant and can succeed in applying for grants in the future. The sky's the limit. I have the ability to fund my visions, through grants and fundraising. I have enjoyed the process and now I am at the root of it and being intentional.I have the ability to create open and accessible spaces for BIPOC and LGBTQIIA+ and outlying artists in all groups of people with clarity, focus, ease, and grace.I can guarantee my success and turn my ideas into reality and produce results.